Accessibility Features:
Text Size Adjustment
Google Translator
The Congregation
The congregation of the First Presbyterian Non Subscribing church of Downpatrick has been passed down through generations and all of whom are very knowledgable about their ancestors as well as very welcoming to new members of the church, they have taken part in many events.
A newsletter of the church called the church calendar is published every two months by the Downpatrick church, this newsletter covers all of the recent news in relation to the church and the members of its congregation.
A picture of the full congregation was taken by Bobbie Hanvey after the morning service on Sunday, 8th February 2009.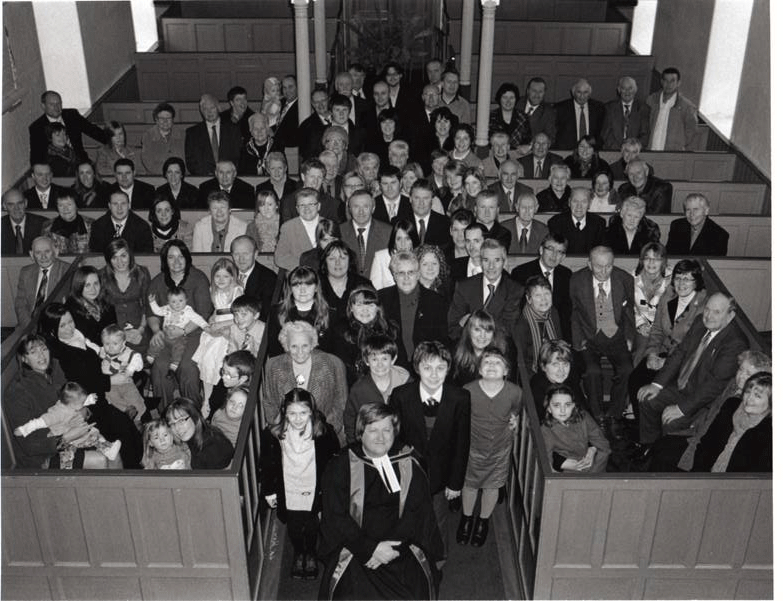 Here is a video of the Congregation of the First Presbyterian (Non-Subscribing) Church of Downpatrick.